Manhart EXCLUSIVITY
MANHART is known across the world for the exclusive and limited series creations, which you will find across our website. Our tuning projects have reached clients across the world. They cherish our exclusive offering of tuning projects, which offer a lot of performance at attractive conditions. Limited by nature, the projects are all individually tuned to your requirements.
Based upon your request, we can offer you specific unique touches to any of the different upgrades. Together with our partners and dealers, we offer even enhancements to our existing line up of products and parts, which you will find in our store. For specific needs we are available during office hours to work with you on your dream specification and see where we can alter, enhance and address any specific questions or ideas you may have for the interior, exterior or the technical set up of your sporty/luxury contemporary or classic vehicle.
Reach out to our MANHART sales team for more information and a tailored offer in connection to your desires. Share with us your dream specification, special wishes or other requirements and we will be there for you to help you through the process of creating what is on your mind. The MANHART team is here to help and assist you along the way.
MANHART Cars in STOCK
Interested in acquiring a vehicle available in our fleet? We offer a wide range of used and brand new cars. Have a look into our stock of fully built MANHART sports and luxury cars. You find our fleet here: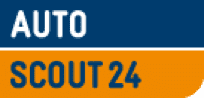 …or contact us directly right here!